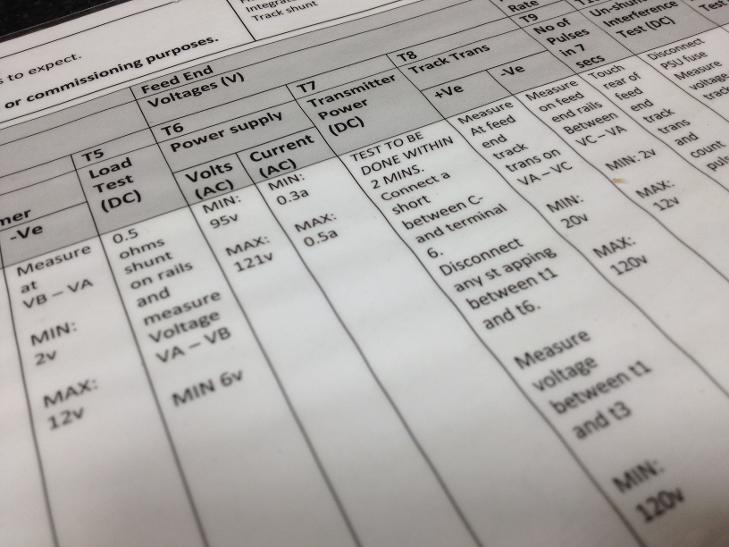 On this page are a number of informative record cards. These are laid out in the same style as out on the track in the locs, but they have notes in each section for what each test/check is asking.
For instance, on the TPWS card it asks for 'Loop Centre Line in spec' and also the 'Loop Height'. But neither requirements are stated in the SMS's, only in the installation notes. Therefore these are written on the card to help when out on the track. Please note however that these are uncontrolled and not updated automatically, so its up to you to check frequently for any updates and changes.
More cards maybe added later.
Click on buttons below. For Aster enter password: ast342
For HVI enter password: hvi452
For TPWS enter password: tp6718